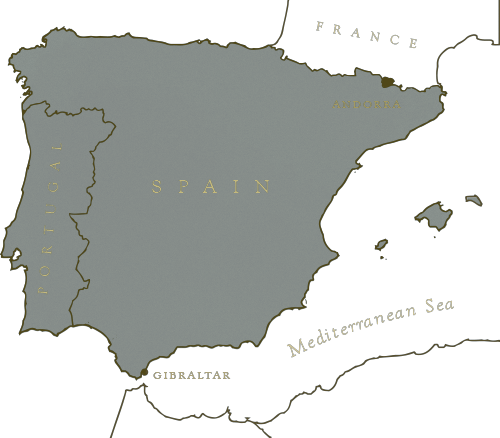 Throughout the course of history, the Iberian Peninsula has witnessed numerous occupations, yielding vast cultural influences from Western Europe to the Middle East. The region encompasses the majority of Spain and Portugal, as well as the southwest corner of France, Andorra and Gibraltar.
Located in the heart of East Nashville, Peninsula is an intimate 35-seat restaurant featuring cuisine inspired by the Iberian Peninsula. Our menu explores the flavors and techniques of this diverse region and rich landscape, with an emphasis on the convergence of the Spanish, Portuguese and French influences. Our bar program features a European heavy wine list, a full spirits library, and an extensive Spanish gin and tonic menu.
Join us for a cocktail and a quick bite at the bar or sample the whole menu over a bottle of wine with friends in the dining room. We look forward to serving you!